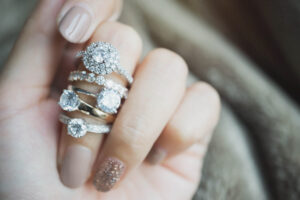 Diamonds have always captivated the human imagination with their brilliance and rarity. These precious gemstones are known for their unparalleled beauty and extraordinary hardness. However, the toughness of diamonds is often overlooked in favor of their dazzling sparkle. Artificial diamonds, in particular, possess a remarkable resilience that sets them apart from their natural counterparts. In this article, we will delve into the astonishing toughness of artificial diamonds and explore their applications in various industries.
The Toughness Factor
While hardness measures a material's resistance to scratching, toughness takes into account both hardness and resistance to cracking. In this regard, artificial diamonds excel. Their crystal structure, which consists of densely packed carbon atoms, contributes to their exceptional toughness. The strong covalent bonds between these atoms make artificial diamonds extremely resistant to deformation and fracture.
Applications In Cutting And Drilling Tools
Industries such as mining, construction, and machining heavily rely on these synthetic diamonds to create robust cutting blades, drill bits, and grinding wheels. The hardness and toughness of artificial diamonds enable them to effortlessly slice through the toughest of materials, including concrete, rocks, and metals. This not only enhances efficiency but also prolongs the lifespan of the tools, reducing the need for frequent replacements.
Advancements In Electronics
The toughness of artificial diamonds has opened up new possibilities in the field of electronics. Diamond-based materials possess excellent thermal conductivity, electrical insulation properties, and high breakdown voltage. These characteristics make them highly suitable for applications in high-power electronics, such as power transistors and diodes. The exceptional thermal management provided by artificial diamonds allows electronic devices to operate at higher power levels without the risk of overheating. Moreover, their toughness ensures the reliability and durability of these devices, even under demanding conditions.
Cutting-Edge Medical Tools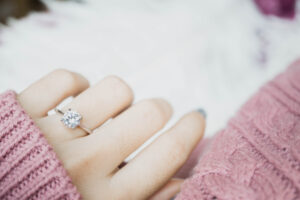 The medical industry also benefits from the toughness of artificial diamonds. Surgical instruments, such as scalpels and saw blades, often require materials that can withstand repetitive use and maintain sharpness. Artificial diamonds, with their exceptional hardness and toughness, provide the perfect solution. These synthetic diamonds can retain their sharp cutting edges for longer periods, ensuring precise and efficient surgeries. Furthermore, the biocompatibility of artificial diamonds makes them suitable for various biomedical applications, including implant coatings and prosthetic joints.
In conclusion, the toughness of artificial diamonds is a remarkable characteristic that sets them apart from natural diamonds. Their exceptional resilience and resistance to fracture make them valuable in a wide range of industries. From cutting and drilling tools to electronics and medical applications, artificial diamonds have proven their worth as a durable and efficient material. As technology continues to advance, we can expect further innovations and discoveries that harness the astonishing toughness of artificial diamonds, opening up a world of possibilities for various fields of endeavor.