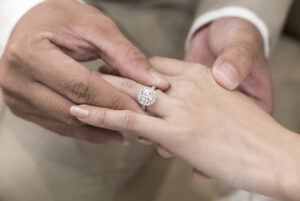 An engagement ring holds more value than the price of the metal and stones used to create the ring. Every engagement ring would have a story to tell. The color and shape of the stones, the metals used in the ring and the style of setting the stones in the band; all of these tell a lot about the taste and preferences of the person wearing the ring and the one gifted it. Let us take a look at some of the most preferred ring settings in engagement rings.
The Timeless Style Setting
The timeless design – solitaire with a beautiful round cut center stone – is the most popular style to date. You can never go wrong with this conventional design that features no more than 3 colored stones. Such designs are classics that don't go out of style even after decades. This style is the best to go with a minimalistic wedding band, a choice of people who want to keep it classier and less cluttered. This simple yet stylish design can be paired with any ensemble and will go well with jewelry featuring precious gemstones.
The Romantic Style Setting
This elegant setting is apt for hopeless romantics with a taste for out-of-ordinary stones and styles. The romantic setting can be done with a colorless stone, but many prefer a personalized design with a colored stone surrounded by smaller colorless diamonds to get that unique look. The colored stone can be a choice of a rare colored diamond or any other colored gemstone, as well as other precious and semi-precious stones. All that counts is the beautiful design in which all these stones come together to make an engagement ring that is unmatched in style.
The Eclectic Style Setting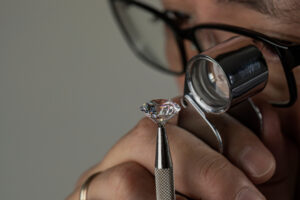 This is a trendier style when compared to the other settings. This style best fits the ones with a unique and artistic style. Finding a custom jewelry design online based on your own personal taste is one way to go. The other would be to create a memorable engagement ring design from a jewelry workshop that has many skilled artists working to create incredible styles that tell unique stories.
A simple and straightforward ring style is best suited for those who prefer to remain active throughout the day. This would eliminate the need to take off the ring every now and then, leading to lesser chances of theft or loss of the precious jewelry.