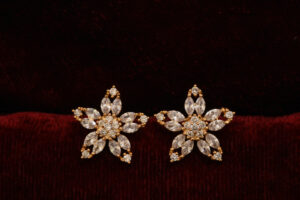 Choosing the right jeweler is as important as selecting a perfect piece of jewelry. The jeweler you choose should be reputable, trustworthy, and experienced. Finding the best jeweler is important to ensure the quality of the jewelry you purchase.
There are certain important criteria a jeweler has to meet in order to consider it as an established and reputable store. Consider the checklist mentioned below to find out a jeweler you can trust when buying your engagement rings.
Is The Jeweler A Member Of Some Professional Organization
For a jeweler to meet the industry standards, it should be a part of a professional organization. For example, reputed jewelers in the United States will be a member of the Jewelers of America (JA), which is one of the oldest jewelry organizations in the country.
To know whether a jeweler is a part of this organization, find if there is a "J" logo on the store's door or their website. You can check the directory offered by this association to find jewelers that are members of the JA in your locality.
Jewelers of America offers training and education for jewelers to ensure that they meet the industrial standards. Their ethical, social, and environmental standards will be maintained by this organization. So if a jeweler is a part of the JA, then you can be assured that they have high standards.
Does The Jeweler Have A Good Reputation In The Society
You might have to maintain a long-time relationship with your jeweler. So it is important to make sure that they offer the best services. Find if the jeweler you choose has a good reputation among people. Check out if they have ever been known for some malpractices.
Reputable jewelers show great commitment towards society. They offer the best services for their clients and ensure their satisfaction. Find out if your jeweler is one among them to know whether they are trustworthy.
Are There Experienced Professionals?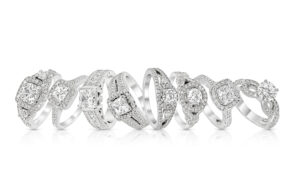 The jewelry store should have experienced and professionally qualified staff to assist the customers in a better way. To make sure that whether the employees of the jewelry store are qualified, check for different credentials like a certificate from JA, training from gemological labs like the GIA or IGI, etc.
Do They Offer Unbelievable Discounts
If a jeweler always offers unbelievable discounts, then be warned. A reputable jeweler practices fair pricing throughout the year.
The jeweler you choose should offer certificates for gemstones including diamonds. This is important to know whether you are getting treated, natural, or lab grown diamonds.
So if you are confused about choosing a jeweler, consider RockHer known for their reputation and experience guaranteed to offer you the best services.