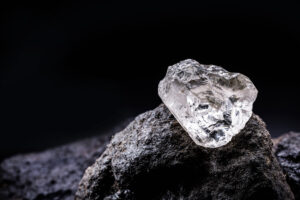 Pear-shaped diamonds can be a perfect choice for those who are looking for a unique cut diamond in their engagement ring. You can get regular diamond cuts like the round cut or a cushion cut, but they are very common and you may not get the appreciation or uniqueness you are looking for. Heart-shaped diamonds and pear-cut diamonds are two diamonds that can easily attract attention. For those who don't know pear-shaped diamonds or teardrop diamonds, they have an elongated shape like the shape of a pear. One end of the diamond is rounded and the other end is pointed, resembling the shape of a teardrop.
Barging into a jewelry store and buying the first diamond that you see in the store is not the way to buy diamonds. For buying a diamond ring, you have to know about the features of the type of diamond you are looking for and you should set many things like budget, quality parameters, etc before going to buy a diamond. In this article, we are discussing what you should care about and what to look for when buying a pear-shaped diamond.
Color Grade Of A Teardrop Diamond
You have to select a good color grade for pear-shaped diamonds because they are one of the diamond shapes that exhibit their color grade well enough. Radiant-cut and Cushion cut diamonds are the two diamonds that show more color than a pear-shaped diamond. For this reason, you have to select at least a color grade of H or higher. Otherwise, people could notice the colored hue in your diamond and it will not be a pleasant situation for you. If you are choosing yellow gold or rose gold, you may lower the color grades to J or K.
Clarity Grades
Even though pear-shaped diamonds can hide small inclusions and flaws, it is better to select a clarity grade of SL1, SL2, or higher grades. The inclusions at the pointier edge are almost impossible to notice, but inclusions near that edge make it more susceptible to chipping.
Length To Width Ratio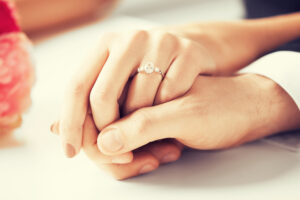 The length-to-width ratio of a pear-cut diamond is very crucial as it determines the beauty of a teardrop diamond. This ratio determines whether your diamond is too elongated or too much rounded. An ideal L/W ratio for a teardrop diamond can be between 1.55 and 1.75.
When compared to other diamonds, you have to research more to select a good pear-shaped diamond.