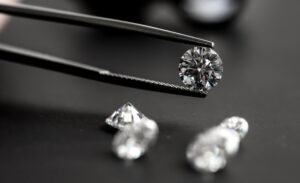 Three-stone engagement rings are known for their stunning appearance and symbolism. These rings come with a center stone and two supporting stones. Another popular variation of the three-stone setting is the five-stone ring. There is a wide range of appealing reasons for you to choose three-stone engagement rings apart from their beauty. Some of the reasons for you to get this particular ring setting are listed below:
They Come With A Great Symbolism
The three stones in this particular ring setting are believed to represent the past, present, and future of the couple. Therefore, the three-stone setting can be a suitable option for people who want their engagement rings to carry a special meaning.
There Is A Great Space For Customization
The three-stone setting is highly customizable. You can mix and match different diamond shapes so that you can get a unique and stunning engagement ring. You may even choose to add different gemstones to this ring so that they carry a particular meaning.
The three-stone setting is one of the most customizable options in engagement rings. So it is one of the favorite choices of brides who are looking for unique engagement rings.
Can Be More Affordable
Getting a ring with three smaller stones can be more affordable than a ring that comes with a bigger center stone. The three-stone setting comes with two small diamonds and one center diamond that is comparatively bigger than the smaller ones. So if you cannot afford a bigger center stone for your ring, then a three-stone setting can be a wonderful option. Additionally, getting lab grown diamonds for your three-stone ring can make it more affordable.
You Can Add A Pop Of Color To Your Ring
The three-stone ring gives you the freedom to experiment with different colors. For example, you can choose a colorless center stone and colored side stones. You can include diamonds or other colored gemstones in your ring based on your likes.
Offers Additional Brilliance
The presence of side stones can be beneficial to enhance the brilliance and sparkle of your center diamond in a three-stone ring. Therefore, this ring setting can be an excellent choice for people who want their rings to be extra shiny.
Tips To Choose The Best Three-Stone Ring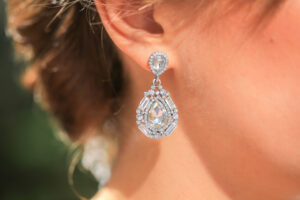 Even though the side stones in this ring should be smaller than that of the center stone, there should not be a significant difference in their sizes, as this can affect the symmetry of the ring. Additionally, be careful with the color grades of the stones if you are choosing colorless diamonds, as the mismatch in color grades might be easily visible.
So if you are planning to get a three-stone ring for your engagement ring, make sure to consider these factors.