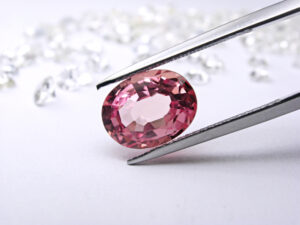 A lot of people now choose to buy engagement rings online instead of purchasing them from a physical jewelry store. You can get a wide range of options if you purchase engagement rings from online stores when compared to the limited options available in a jewelry store. A lot of people often get frustrated, when they are not able to find a ring that fits their requirements from a physical store. This problem can be avoided by choosing to buy diamond rings online, as you can find endless options from different vendors.
Apart from getting a huge selection, there is a lot of other benefits you can derive by choosing to purchase your rings online. Some of them are listed below:
Buy From The Comfort Of Your Home
When you purchase a ring from online vendors, they will deliver the ring directly to your home or any other place you prefer. Hence, you can buy an engagement ring from the comfort of your home.
When you go to a physical store, you might have to visit more than one vendor to find an option that can fit your likes, which can be a frustrating experience for you. But this can be avoided by choosing to buy from online stores, as you don't have to wander from shop to shop. You can get the ring you choose directly delivered to your home.
Better View And Detailed Description
When buying diamond rings from online vendors, it is not possible for you to see them in person. But to overcome this flaw, online diamond retailers offer high-quality photographs of their stones that can be magnified based on your requirements.
Also, you can also find detailed descriptions of your ring and the stones set in them. Reputable online jewelers always include grading reports from reputable gemological labs including the GIA, AGS, IGI, etc. along with their diamonds. So make sure to check whether the diamonds have grading reports.
Offer The Best Price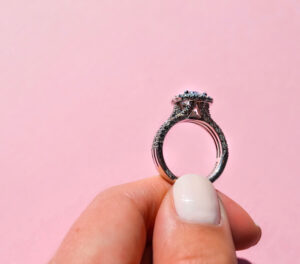 When buying engagement rings from physical stores, you will have to pay tax and other additional charges. But they can be avoided if you choose to buy them from online stores. Hence, buying jewelry from online sellers can be greatly affordable than getting engagement rings from physical stores.
Therefore, by choosing to buy engagement rings online, you can get a wide range of benefits. But always make sure to select reputable and trustworthy online vendors to avoid getting cheated. Find out if the online jewelers you select offer secure delivery and easy payment. Additionally, check their return policy in case if you don't like the ring in person.