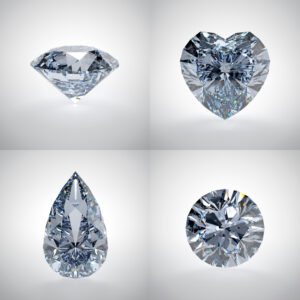 When it comes to purchasing diamond rings, diamond earrings, diamond necklaces, etc. consumers have more options than ever before. You can shop online from your computer, tablet, or smartphone in addition to jewelry stores. GIA has a few extra guidelines for online shopping that will help you feel confident about clicking the "Buy Now" button.
Here are some of the tips that will help you during your online diamond shopping.
Do Proper Research Beforehand
Begin by investigating your alternatives, as you would with any major purchase. Learn about the 4Cs and decide which traits are most essential to you in a diamond. Your diamond selection will be guided by this decision, as well as your budget.
Check The Grading Report
It is important to ensure that the diamond is tested in an independent lab and has a grading report. Labs like GIA offer an unbiased assessment of the diamond's 4Cs. Because the value of a diamond is mainly influenced by its quality, an independent, third-party assessment of the 4Cs is essential.
Check The Laser Inscription
Check to see if the diamond's grading report number is laser-inscribed on the girdle for extra security. The inscription can include a personal message or a symbol for identification in addition to the diamond's unique GIA report number.
Shop From A Reputed Online Store
After you've chosen the diamond that's ideal for you, run a few quick checks on the firm you're thinking of buying from. You'll want to know how long the firm has been in operation and what kind of feedback it has received. You should also see if they provide secure transactions.
Check The Diamond In-Person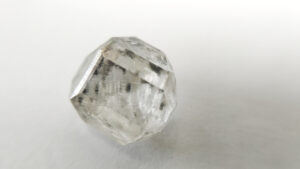 When you're exploring your alternatives and narrowing down your possibilities, the simplicity of online purchasing can't be beaten. Be cautious that diamonds that appear to be almost similar on a grading report may appear to be very different in person. Because your selection is ultimately a personal one, seeing the diamond in person is the best method to discover if it's the appropriate one for you.
Choose The Right Payment Method
Every online shop will state the methods of payment it will accept. Most credit card issuers allow remedies if you pay with a credit card and there is a problem with the purchase. Buying something using a check or a money order limits your possibilities.