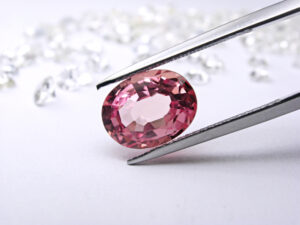 For most people, engagement ring shopping starts with fixing a budget for the purchase. Most get confused about how much is too much when it comes to the cost of engagement rings. Numerous myths and misconceptions associated with the engagement ring purchase add to the confusion. Let us take a look at some factors that might be worth considering while shopping for an engagement ring that is perfect for you and your partner.
Considering The Average Cost
As per recent studies, the average amount spent by couples on their engagement ring is $3700. While no two couples would have the same budget for their engagement ring purchase, those who spend way less than or much more than the average cost make a very small percentage of buyers. The key to making a smart purchase is to avoid going into debt when selecting an engagement ring. No piece of jewelry is worth putting a huge dent in your savings or creating unwanted debt.
The selection of the ring also depends largely on the taste of you and your partner. You may sometimes get caught up in unique situations where you are ready to shell out a good amount of money for the ring and your partner wants the most minimalistic design. You are then left with no other option than to spend less. Couples who want bigger stones always have great options in the market, provided they are willing to compromise on certain aspects of the design and stone quality.
Considering Alternate Options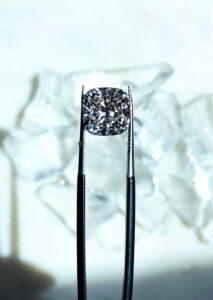 Most women want a fairly big natural diamond as the center stone of their engagement ring. A one-carat brilliant-cut natural diamond may set you back a few thousand dollars. Those who are on a tight budget can go with lab made diamonds of the same carat and qualities at a 40% to 50% reduced cost when compared to natural diamonds. If you want to reduce the price a step further, you may opt for stones with slight inclusions that are not visible to the naked eye. Such diamonds would have a considerably lower price when compared to the ones without any visible inclusions, but they would have the same appearance and sparkle as a diamond with no inclusions.
A little bit of extra time and effort spent in doing some good research can go a long way when trying to fit your engagement ring purchase cost into your wedding budget. With relevant and useful information in hand, you can buy a ring that appeals to both of you!