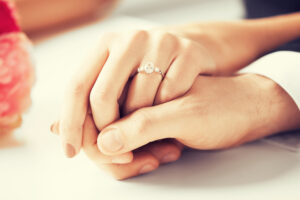 Buying a piece of diamond jewelry is a dream for most women. One problem is that when most people go to a jewelry store to buy a diamond ring or a diamond necklace, they go without any preparation and make horrible mistakes. These avoidable mistakes cost them money and they usually end up buying low-quality diamond jewelry. Therefore, it is necessary to do research about diamonds and make a list of the mistakes that one needs to avoid when purchasing diamond jewelry.
Here are some mistakes that you need to avoid when purchasing diamond jewelry.
Spending Too Much
Consider your budget when deciding on the center diamond to purchase. There are many ways to acquire a stunning style with a show-stopping center diamond without going broke. For starters, a lab-grown diamond is significantly less expensive than one mined from the ground. Diamonds grown in a lab might cost as little as 40 % less. They're also identical to earth-mined diamonds, and they're conflict-free. Keep your budget in mind and ask our jewelry specialists to assist you in finding the most stunning engagement ring within your budget.
Buying Conflict Diamonds
When you are looking for an engagement ring, make sure that you are not buying conflict diamonds. The mining of diamonds is subject to controversies over the past several decades since human rights violations, slave labor, poor wages, etc. are constant news. If you want a conflict-free diamond, go for lab-grown diamonds, because they are ethical.
Picking A Ring Setting That Is Not Upgradable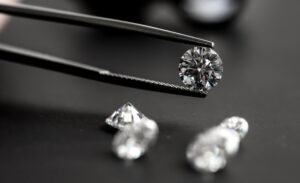 If you are not selecting the right setting for your diamond ring, you may not be able to upgrade it in the future. If you know you'll be changing your stone style in the future, a solitaire is a good choice because it is simple to alter the prongs and replace the central stone. That way, when you have the funds, you can upgrade to a larger stone.
Not Getting The Right Carat Size
Before going in and purchasing your forever diamond, you might want to have a sense of carat size. A 1.0ct diamond may appear delicate in a post on social media, but it may appear completely different on you. When you put on different carat sizes, they may seem too big or too small; you prefer the one that fits perfectly! We recommend visiting a local diamond store to try on rings and feel the different carat sizes; this will help you determine what carat size you actually desire. You can always go smaller if you're on a budget.