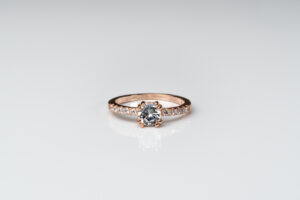 You will be wearing your engagement ring for the rest of your life, hence, it is important for you to love it. But this might not be always the case. A lot of people don't love their engagement rings or have mixed feelings about them. If you are one among them, don't get devastated, as there are certain options available for you to change or upgrade it. Consider the things listed below if you don't love your engagement ring:
Give It Some Time
In some cases, even if you don't like your ring at the first sight, you might come to love it after wearing it for some time. So try to wear your engagement ring for a few days before you plan to do anything with it. If you are not used to wearing any fine jewelry, then wearing a ring for the first time can be a little uncomfortable for you. But you might become used to it after a few days or weeks.
Decide Whether It Has To Be Changed
If you still feel disappointed, irritated, or guilty even after trying on your engagement ring for a few weeks, then it is time to decide whether it has to be changed. Don't worry, you are not alone in this situation. A lot of brides don't like their engagement rings and they decide to change them. So you don't have to feel guilty about changing your ring. After all, you will have to see it all day, every day. So wearing and seeing something you don't like for the rest of your life might not seem like an appealing option.
Be Honest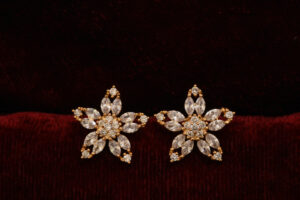 If you decide that you cannot tolerate wearing your engagement ring, then it's time to tell your fiancé about it. But be kind and make sure not to blame him for it. Explain why you don't like your engagement ring and both of you can find the options available for you to change it.
Check The Return Policy
Some jewelers might offer a free return or exchange policy for a specific time after purchasing the ring. If that period is not over, then you can take it to yourjeweler so that you can get another ring without losing a huge amount.
Try Upgrading It
Sometimes adding a few simple details to your ring can change its appeal. You can add additional stones or designs to your ring to make it more appealing. If getting additional diamonds are expensive, then try lab grown diamonds that come at lower price ranges.
If you are not sure about what to do with an engagement ring you don't like, then talk to a jewelry expert who can offer you the best suggestions.