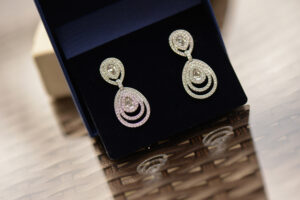 A lot of people, especially men, prefer strong metals for their wedding bands so that they can withstand everyday wear. As wedding bands are usually worn on a regular basis, it is important for them to be durable and strong so that they won't get damaged easily. If the metals are too soft, they can get scratched easily which can diminish the beauty of the ring. Therefore, make sure that your wedding bands are made of durable metals.
There is a wide range of strong and durable metals available for you to add to your wedding band. Some of them include:
Platinum
The strongest precious metal used for engagement rings and wedding bands is platinum. It is highly durable when compared to other precious metals including gold and silver, which makes it popular among people with an active lifestyle. Platinum is scratch-resistant and hypoallergenic. As it has a natural white shine, you don't have to worry about your platinum rings fading over time.
The precious nature and great value associated with this metal made it a common option among diamond rings. It can also complement a diamond in a brilliant way with its alluring white shine.
However, platinum is very costly than gold and silver. Hence, this metal can make your engagement ring extremely expensive. But by choosing lab grown diamonds instead of mined ones, you can make your ring more affordable.
Some other options that can be suitable for you if you are looking for strong metals for your wedding band are mentioned below:
Tungsten
The extreme durability of tungsten makes it a scratch-resistant metal. It comes at cheaper rates when compared to platinum. So if you want a durable ring for more affordable rates, then tungsten can be a good option for you.
However, tungsten is very brittle, therefore, resizing rings made of this metal might be impossible.
Ceramic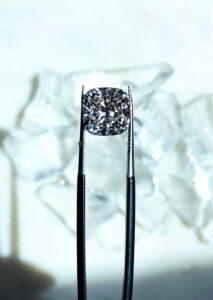 Ceramic is also close to tungsten in terms of hardness. It is comparatively newer to the jewelry industry, hence, your options can be limited. However, ceramic rings can be available in different colors including black, white, brown, and other bright colors.
Ceramic is scratch-resistant and it is made of titanium carbide which makes your ceramic rings super light. It is also cheaper than precious metals, making your ring less expensive.
Some other durable metals available for your engagement rings include titanium, cobalt, and stainless steel. Also, yellow gold can be a good option for you when it comes to precious metals. So you can choose a metal based on your budget and the style you prefer for your rings.