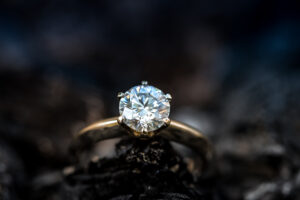 All-day long, we could discuss the timeless virtues that diamonds symbolize and reflect. However, even diamonds aren't indestructible. Although most of us equate diamonds with getting engaged and family heirloom jewelry, there are times when you may desire to sell your diamond. For instance, your financial situation can force you to do so. Alternatively, if a relationship has deteriorated, getting rid of things that conjure negative memories may be your first priority list.
Purchasing a piece of jewelry is now simple. You may stroll into any jewelry store or log on to an internet site and purchase something right away. When you're attempting to sell it, the opposite is true. Let's take a look at some helpful hints for selling your unwanted diamond jewelry.
Providing A Reputable Lab's Grading Certificate
Diamonds are a highly valuable commodity. If you're selling a diamond, you can bet the opposing party will seek documentation and certification of the gem's characteristics from you. Having it graded by an official gemological lab, such as the GIA, is the best and simplest method to build basic confidence. Because the grading is done by a neutral third party, any potential prejudice from both parties is eliminated. Make sure your lab-grown diamond is also graded by IGI or GIA.
Consult A Jeweler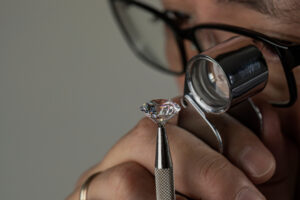 Some jewelers, in addition to purchasing through distributors, may accept old jewelry directly from people. When dealing with these jewelers, you must be prepared with an understanding of your diamond's assessment value and, ideally, a GIA certificate. These jewelers are also businessmen, who want to get the best offer possible. Frequently, they will only offer to purchase your diamond rings or other pieces of jewelry for a price that is less than the dump price. Always refuse the first offer, just as you would in any other negotiation. To arrive at a price that is acceptable to all sides, you will need to use basic bargaining skills.
You Can Sell Diamonds On Your Own
You might want to attempt finding prospective buyers yourself if you are ready to put in some effort or enjoy handling DIY deals. Generally, there are a few different options to sell various items, and many of these methods can also be used to sell diamonds and generic jewelry. You might post on well-known places like Craigslist or ask friends and associates if they are interested. You might also try putting an ad in your local paper or advertising the item on eBay.