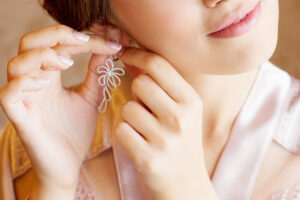 Diamond testers have recently gotten a lot of attention! The fascination appears to be universal, ranging from individuals who are just discovering that Moissanite can "pass" for a diamond to teens who are testing their instructors' rings.
Many people think of a "diamond tester" as a small "pen" that analyzes the thermal conductivity of a precious stone. In other words, the way a gem reacts to heat. These testers utilize a small metal point to evaluate how rapidly heat goes through a gem when placed on its surface. Diamonds have a very high conductivity; hence these are used to test them.
Are Diamond Testers Actually Useful?
Diamond testers are a useful tool in a multi-stage test, but they should not be relied on completely. These handy pens make it easy to distinguish between CZ and diamond. However, that should be the start and finish of their application. Because other gems have strong conductivity as well, and because testers are infamous for malfunctioning, they should not be completely relied upon for testing valuable stones. User mistakes, low battery, and pen age/abuse are all reasons why these testers fail.
Can Fake Diamonds Survive The Diamond Testing?
Yes, certain diamond clones are able to pass a diamond test. On a typical tester pen, moissanite, a man-made gem, may appear to be a diamond. This is due to the fact that moissanite has a high thermal conductivity! Other diamond-like materials, such as CZ, will fail the test. As a result, it's critical to authenticate your stone with repeated tests.
Do Lab-Grown Diamonds Meet The Diamond Testing Requirements?
Since lab-grown diamonds are pure carbon, just like natural diamonds, they will usually test as diamonds on a pen tester. However, analyzing a lab-grown diamond is more difficult than testing a raw diamond. This is due to the fact that lab diamonds are created in a variety of ways and over varying periods of time. Different crystal densities emerge because of this. As a result, certain lab-grown diamonds may show up on a diamond tester as Moissanite, necessitating further testing.
How Do You Inspect A Diamond That Has Been Created In A Lab?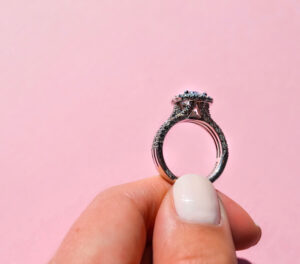 Examining the diamond's certificate inscription under a scope can help distinguish lab-grown diamonds from natural diamonds. Mined diamonds do not have the prefixes "lab-grown" or "LG" on them, whereas lab-grown diamonds would. Using a sophisticated magnifier, fluorescence, and laser technologies, gem experts will be able to distinguish lab diamonds from natural diamonds. So, if you want to buy an ethical diamond ring, make sure that it is a lab-grown diamond.