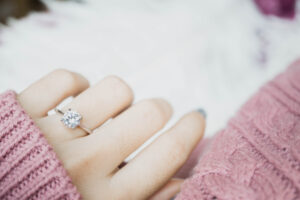 A timeless, antique cut, the pear cut, or teardrop diamond indicates an intimate relationship or connection. It's a brilliant-cut diamond, similar to a round cut diamond, with a lot of shine. These teardrop-shaped loose diamonds combine the greatest features of both round and marquise cut diamonds. Diamonds are frequently characterized as chilly or as though they were flowing like water. The pear cut is an excellent example of this notion.
The long pear-shaped diamond could make your finger appear thinner and longer. Based on the length to width ratio, these types of diamonds can be short or long, with a ratio of 1.50 being the best. Symmetry, as well as the positioning of any inclusions, are particularly significant characteristics in pear forms, more so than in other beautiful designs.
Popularity Of Pear Cut Diamond
The odd design has taken off, and the pear-cut diamond ring now has a slew of celebrity owners, including Victoria Beckham and Katherine Heigl, both of them were seen wearing pear-shaped diamond engagement rings in public. Despite the fact that the pear diamond does not have the same annual sales as the round brilliant, there is plenty to like about this diamond form.
The seductive and feminine contours of pear-cut diamonds are very obvious. The teardrop diamond, on the other hand, does have a tip, which gives it an edge. However, the pear has recently had a resurgence. Teardrop diamonds are being re-set in new, more modern settings for married women. However, there is a slew of celebrity engagement rings with pear diamonds to show that they've always been popular. Also, many millennials nowadays prefer pear-shaped lab-grown diamonds for their engagement rings for ethical reasons.
Buying A Pear Cut Diamond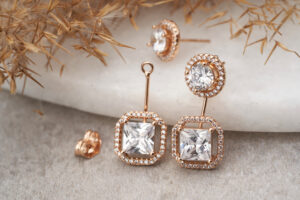 When you decide to buy a pear cut diamond, or any diamond for that matter, set up a budget first. It will give clarity on how much you can spend and can help prevent you from losing money. Then decide on a ratio. Many people prefer to buy pear cut diamonds that are within the ratio ranges of 1.30, 1.50, and 1.70.
Make sure the pear-cut diamond you choose does not have a bow-tie effect. If the diamond has a bow-tie effect, that means it is not cut well. It is also important to check whether the diamond is certified by a reputed gem lab. Most experts recommend you to buy a pear cut diamond that is certified by GIA because it is the most reputable gem lab in the US.