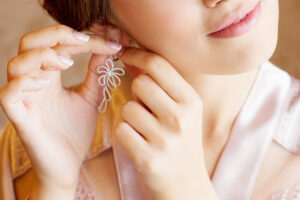 Diamond earrings are classic accessories that can make any jewelry collection seem better. However, depending on where in the world you live, the cost of diamond earrings might differ greatly. This article will compare the costs of diamond earrings in various geographic locations.
Prices In The United States
There are numerous high-end jewelers in the United States, which is one of the biggest markets for diamond jewelry. Depending on the diamonds' grade, the design, and the brand, the cost of diamond earrings in the US might vary significantly. Depending on the aforementioned variables, the typical cost of a pair of one-carat diamond stud earrings ranges from $3,000 to $10,000.
Prices In Europe
Europe is a renowned location for high-end consumers and is home to several well-known jewelry businesses. However, diamond earrings might cost a lot more in Europe than they do in the US. One-carat diamond stud earrings, for instance, can range in price from €7,000 to €12,000, or around $8,400 to $14,400. The higher import taxes and other taxes levied on luxury items in Europe are the cause of this pricing disparity.
Prices In Asia
Some of the largest diamond markets in the world, including those in Tokyo and Hong Kong, are located in Asia. The quality of the diamonds and the design can have a significant impact on the price of diamond earrings in Asia. In contrast to the US and Europe, the price of a set of stud earrings made of diamonds with a one-carat weight in total can range from $1,500 to $5,000 in Hong Kong.
Prices In The Middle East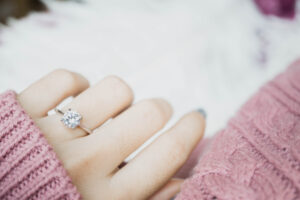 The Middle East is a significant center for the diamond industry, and Dubai and other cities in the area are home to a large number of upscale jewelry stores. Depending on the grade of the diamonds and the design, the cost of diamond earrings in the Middle East may be comparable to or less than in the US. For instance, in Dubai, a set of diamond stud earrings with a total weight of one carat might cost anywhere from $2,500 to $10,000.
Diamond earrings are a fashionable accessory that can elevate and add class to any ensemble. However, depending on where in the globe you are, diamond earring prices might vary substantially. Asia and the Middle East might provide more reasonable solutions, and Europe has some of the highest pricing. Before making a purchase, it is important to take into account the aspects of diamond earrings that influence the price, such as diamond quality, design, and brand.