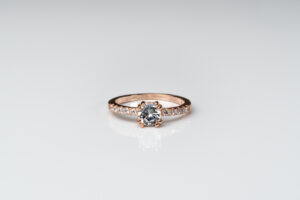 Western societies have a long-standing custom of giving engagement rings as a sign of love, fidelity, and the beginning of a committed relationship. But with shifting societal views and values, the question of whether engagement rings are more than just a symbol now arises. In this article, we will examine the benefits and drawbacks of engagement rings as well as their continued usefulness in modern culture.
Symbolism
Engagement rings are a representation of love, fidelity, and the hope of a future together. Many people consider them to be a crucial step in the engagement process because they are a long-standing custom that has been handed down through the generations. The ring serves as a reminder of the couple's commitment to one another and as a symbol of their love and dedication to one another.
Cost
The price of engagement rings is one of the major objections. Some couples may find it difficult to afford engagement rings, particularly if they are just starting out. Engagement rings can be pricey. Although there are less expensive options, the pressure to buy a lavish and expensive ring can put a burden on your finances and put you in debt. Additionally, some might counter that the price of the ring does not accurately represent the couple's affection. The value of the ring is less important than the thought and work put into the engagement.
Changing Social Norms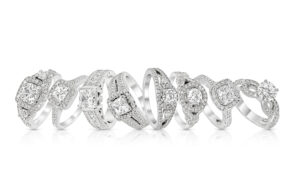 The significance of engagement rings is being called into question because of shifting societal norms and values. Some claim that the custom of wearing engagement rings is outmoded and irrelevant in today's society. Couples today are more apt to prioritize experiences and memories over tangible objects. Engagement rings can be viewed in this context as a symbol of materialism and consumerism rather than of love and devotion. On the other hand, the symbolism of the engagement ring continues to be significant, and wearing one is still a popular custom for many couples. They can be viewed as a tangible representation of the love and devotion shared by the pair and the start of their lifelong journey together.
So, are engagement rings merely symbols or do they actually have to be worn? In the end, the solution will depend on the particular couple and their values. While some partners may view engagement rings as a crucial component of the proposal process, others might not give the ring itself as much weight. Even though engagement rings can be an essential symbol of devotion and love, it's important to keep in mind that they are not a necessity for a fulfilling and stable relationship.