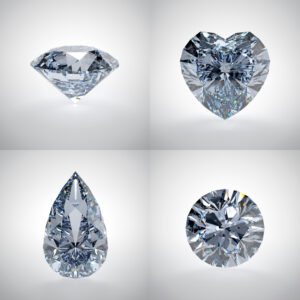 There's no need to disguise the reality that we occasionally need to complete a task at the last possible moment. You're most likely sweating now, wondering how you'll buy the ring and prepare for the big moment in such a short period of time if the perfect occasion for a proposal has unexpectedly presented itself.
Let's take a look at some of the engagement rings to consider if you are proposing at the last minute.
Sapphire Rings
If you don't have enough money to buy your loved one the diamond of their dreams or want to propose to her in a unique way, a sapphire ring is an ideal solution. With royals and celebrities wearing sapphire rings, you may be confident that your bride will choose this natural-colored stone as a mined or lab-grown diamond.
Sapphires are the 2nd most common engagement ring center gemstone after diamonds, and they are cheaper. Custom sapphire rings, on the other hand, take longer to make than pre-made fashion rings if you're in a hurry. Look for sapphire center stones in fashion rings that are still 'bridal,' and you may have them mailed to you in a few days.
Solitaire Ring
If you're hurrying to arrange your proposal, you most certainly haven't had time to think about what your bride-to-be wants in a ring. A solitaire ring could be ideal in this situation. You could still customize the diamond by selecting a unique shape or size, but you won't have to complain about the engagement ring setting not being "ideal" to her.
A solitaire ring is an excellent alternative if you are planning to surprise your fiancée-to-be with a proposal. They can always return it and choose their own setting later with you. Plus, if you're on a tight timeline, purchasing the cheaper solitaire setting initially will allow you to save money for a costly setting if they prefer it.
Buy Preset Rings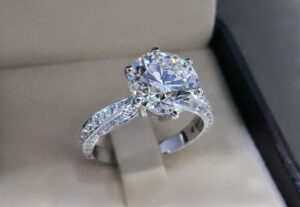 Instead of personalizing your ring by selecting the diamond and setting it individually, preset engagement rings come with the diamond already set in the ring setting. You won't be able to choose your center diamond with a preset ring, but you will be able to acquire a high-quality ring with several carat sizes in a much shorter period of time. It takes longer with customized rings because you have to set the diamond on top of sizing the ring, which may usually take up to 3-5 days.