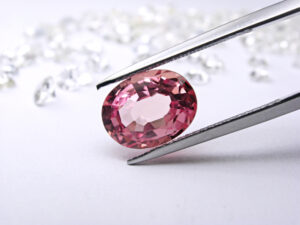 Your fiancé or fiancée-to-be can insurance the diamond engagement ring as soon as it is bought, just like you would a car before driving it off the lot. You may not even think anything bad could happen to your priceless and sensitive symbol at first, but the sooner you insure it, the sooner you'll be covered. You or your spouse can start looking for ring insurance companies once you've acquired the ring. If underwriting review is required, coverage can be issued immediately or within two to four working days.
Even if you are buying a lab-grown diamond ring or a natural diamond, you can insure it. In this article, we will take a look at some of the tips that will help you to insure your diamond engagement ring.
Select An Insurance Provider
You have two alternatives when it comes to diamond engagement ring insurance. You can get an extension for your homeowner's insurance that particularly covers your diamond engagement ring. You can get jewelry insurance from an independent firm if you do not have any homeowner's insurance.
Get An Appraisal
If you do not really know how much your diamond ring is worth, you won't be capable of protecting its value. The 4Cs and quantity of diamonds; metal type and weight; form and carat weight of side stones; and any unique markings, stamps, or model numbers will all be properly considered in an assessment. Current retail prices in the local market, the source of the materials used, and the diamond ring's craftsmanship are all considered.
Ask Proper Questions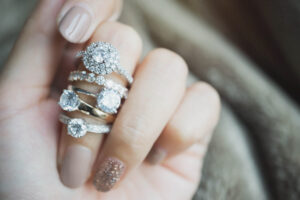 When it comes to determining which insurance provider is most appropriate for your need, being well-informed is crucial. Make careful to ask critical questions to a possible insurance provider, such as:
Is it possible for you to select the person who will repair your ring?
What happens if you can't find a suitable substitute?
Are you only protected for loss and theft, or are you also covered for damage?
Make Sure To Hire A reputed Appraiser
Find a recognized appraiser with a good track record, especially one with a doctorate degree in gemology and membership in a national appraisal society. Also, make certain that the assessed value is correct and not exaggerated.
Do Not Forget To Reappraise
The good news is that your diamond engagement ring was indeed a wise decision. Because the value of your ring is likely to have increased since you bought it, it's a good idea to have it evaluated every two to three years for insurance purposes. Most professional appraisers will keep a duplicate of your first appraisal and can work from it rather than beginning over.