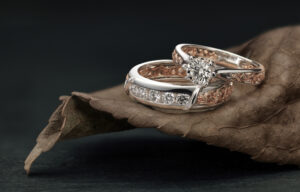 A diamond engagement ring is a prized possession. It reminds you of the love your partner has for you. Therefore, you must have a diamond ring that has the best sparkle. Even if you choose lab-grown diamonds or natural diamonds, you should ensure that the center stone has excellent brilliance. You don't want your diamond engagement ring to tarnish or become outdated before time.
Here are some tips that will help you to improve the brilliance and sparkle of your diamond ring.
Select A Distinctive Cut
To begin with, choosing a substantial cut is one of the finest methods to ensure that your diamond's shine will last much beyond your wedding day. It is a common misconception that the larger your stone is, the brighter it will shine. You should choose a cut that is noted for its brilliance to maintain a long-lasting shine. The round brilliant or radiant cut diamonds are regarded for having the most brilliance and brightness, thus they are ideal for adding to a sumptuous aesthetic.
Add Side Stones
If your ring isn't shining brightly enough for you, adding some little, exquisite side stones is a great alternative. The edges of your engagement ring will be lined with these little diamonds for enhanced brilliance and sparkle. The half-moon cut, trillion cut, and trapezoids are a few examples of side stone shapes.
Select A Halo Look
Halo rings are extremely popular these days, and it's easy to understand why. The Halo-type engagement ring, which features a central stone placed just above a halo of lesser diamonds, is known for not only its brightness and luster but also for making the center stone appear much larger, nearly doubling its size.
Choose Bezel Setting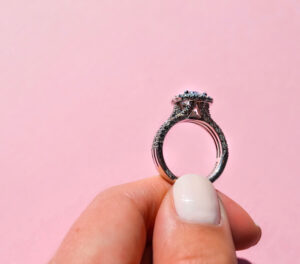 Bezels are becoming increasingly popular in engagement rings because of the way they set off the diamond and encircle it with brilliance. You may enhance the design even more by putting a milgrain edge to the bezel, which adds dimension to the piece.
Focus On The Stone
The attention should be on the diamonds, not the band when picking your ring. You can bring attention to your gemstone instead of the metal band by selecting a smaller band. Your ring will appear more attractive with a smaller band, as the center stone will be more prominent when set on a smaller band.