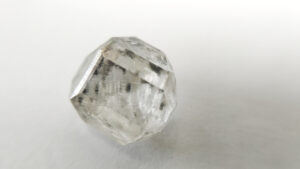 When looking for engagement rings, many people give priority to their aesthetic, whereas, some others give more preference to the protection of gemstones. But if you prefer both, then a channel setting can be an excellent choice for you, as it can offer an elegant look for your ring along with offering better protection for the stones. In channel-set engagement rings, the diamonds or other gemstones will be secured to the band using a channel that is made of two metal strips. This channel can run along the entire band of the engagement rings thereby offering a spectacular look.
Channel settings carry a lot of unique features and there can be several benefits and drawbacks associated with this ring setting just like any other setting.
Pros Of Channel Setting
The channel setting is known for its sleek and modern appeal with the entire band covered with small gemstones. It can be a perfect choice for engagement rings and wedding bands because of its extravagant look. You can choose a wide variety of stones to include in your channel-set ring.
If you find it uncomfortable to wear a channel-set ring that covers the entire band with small stones, then you can get rings that cover only half of the band with gemstones. Here, only the upper half of the band will carry gemstones and the bottom half will be plain.
The following are some of the advantages of channel settings:
Safety: Safety of the stones is one of the appealing benefits of channel setting. Here, the edge of the diamonds will be covered by the channel so the chance for them to fall out is low.
Affordability: If you cannot afford an engagement ring that features a big center diamond, then getting a channel-set ring that contains small diamonds can be a wonderful choice for you. Additionally, choosing lab grown diamonds for your channel-set ring can make it more affordable.
No Snagging: There are no prongs involved in this setting and the stones are low-set, hence, the chance of your channel-set rings snagging on things can be low.
Cons Of Channel Setting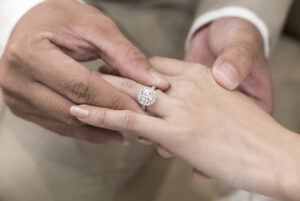 Despite its appealing benefits, the channel setting also has some disadvantages. Some of them are mentioned below:
Hard To Clean: The dirt can get trapped deep inside the channel which can be difficult to clean.
Difficult To Repair And Resize: If the stones are covering the entire band, then it can be difficult to resize and repair the ring, as the channel can be damaged.
But if you want an elegant ring design that can offer maximum protection for your diamonds or other gemstones, then the channel setting can be a wonderful choice for you.