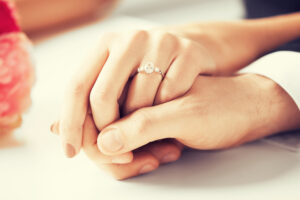 Although lab-grown diamond rings have recently entered the scene, diamonds have long been a symbol of affection and devotion. An increasingly common substitute for conventionally extracted diamonds is lab-grown diamonds. This article will discuss the rising popularity of lab-grown diamond rings and what you should know before buying one.
A Short Note On Lab Grown Diamonds
Lab-grown diamonds, also referred to as synthetic diamonds, are produced in a laboratory using cutting-edge technology that mimics the environmental factors that lead to the formation of real diamonds. As a result, a diamond that is produced in a matter of weeks, as opposed to millions of years, has the same physical and chemical characteristics as a diamond that is found.
Reason For Its Popularity
The fact that lab-grown diamond rings are more reasonably priced than their mined equivalents is one of the main reasons they are growing in popularity. A lab-grown diamond band may cost up to 40% less than a similarly-quality mined diamond ring. This is so they can be produced more easily and affordably than diamonds that are extracted. The ethical issues regarding the mining of natural diamonds are another factor contributing to the increase in the popularity of lab-grown diamond rings. The communities where diamonds are mined and the ecosystem may suffer as a result of diamond mining. Because they have less of an impact on the environment and are not connected to human rights abuses, lab-grown diamonds are viewed as a more moral and environmentally friendly choice.
Points To Be Taken Care Of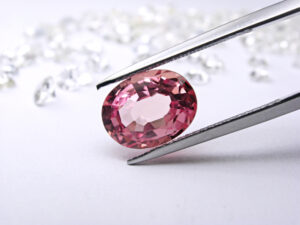 There are a few points you should think about before buying a lab-grown diamond ring. First, make sure the jeweler you buy from is trustworthy and able to give you an authenticity certificate. This accreditation will guarantee that the diamond is a genuine lab-grown stone and not a replica or natural stone that has been altered. When selecting a lab-grown diamond band, keep in mind the 4Cs: carat weight, cut, color, and clarity. The 4Cs decide a diamond's quality and worth. Even though lab-grown diamonds can be less costly than mined diamonds, the quality of these stones can still differ, so it's crucial to pick one that adheres to your standards and preferences.
Last but not least, it's crucial to remember that lab-grown diamond rings might not retain their value as well as mined diamond rings. The long-term value of lab-grown diamonds is unclear because the technology that produces them is still relatively new, despite the fact that their current cost is lower than that of mined diamonds.
In conclusion, lab-grown diamond rings are becoming more and more popular as a practical and morally sound replacement for mined diamond bands. If you're thinking about getting a lab-grown diamond ring, be sure to buy from a trustworthy jeweler and take the 4Cs into account when selecting a diamond. While lab-grown diamonds may not hold their value as well as mined diamonds in the long term, they are a great option for those looking for a beautiful, high-quality diamond at a more affordable price.