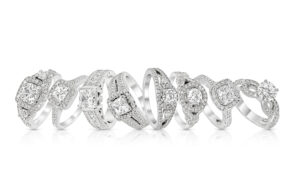 When shopping for engagement rings, you can find a wide range of styles and designs based on the current trend. However, as engagement rings are to be worn for a lifetime, choosing a design to match the current trend is pointless, as it can go out of fashion in a few years. Therefore, most people look for timeless designs for their engagement rings, as they will never go out of style. If you are also looking for a ring design that will be adored by people for the years to come, then the following are some of the best options to consider:
Solitaire Engagement Ring
One of the best ring designs that you can get if you are looking for a simple, poised, and elegant ring is the solitaire setting. It has been a traditional option in engagement rings even before centuries, and it is still adored by brides worldwide because of its simplicity and minimalistic look.
The solitaire ring setting is one of the best options to get if you want a truly classic and timeless piece for your engagement. This ring setting can be a wonderful way to flaunt your bigger and shiny diamonds. Because of its simplicity, the solitaire ring setting can match all diamond shapes and colors. You can also get solitaire rings that come with other gemstones so that your engagement ring will look unique.
Diamond Band Engagement Ring
This type of ring setting features engagement rings that come with small diamonds embedded in the band of the ring. There is a wide variety of ring settings that has gemstones set on the band including channel, bar and pave. Each of them varies in its look. Such ring settings may come with or without a center diamond.
The extra stones present on the band help to enhance the sparkle and beauty of the ring. You can get lab grown diamonds to embed on your band so that your ring will be more affordable.
Halo Setting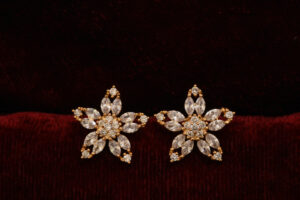 Another classic ring design loved by millennial brides is the halo ring setting. It can be a stunning way to accentuate the appeal of a solitaire engagement ring, as it surrounds the center diamond with small gemstones. These gemstones can add an extra sparkle to your ring along with creating an extravagant look.
You may choose to customize your halo ring by adding colored diamonds or gemstones to surround the center diamond.
Some other timeless ring settings that you can consider include:
Vintage or antique-inspired rings
Gemstone engagement rings
Three-stone engagement rings
All these ring designs can be an elegant option for brides who want classic and timeless engagement rings.